Play! Pokémon | Pokémon GO Championship Series 2023
Play! Team
1 year ago
Category:
Play! Pokémon & GO Championship Series 2023


SEPTEMBER 2022 - AUGUST 2023
Regional events will be held across the world for trainers to test their mettle. The top two from each Regional event and top four from International events will earn an invite to the World Championships in Yokohama, Japan (Summer 2023).
Find the list of World qualifiers on our World Qualifier Page.
REGISTRATION OPEN FOR
🇺🇸Orlando
🇦🇺OCIC
🇩🇪Bochum
🇳🇱Utrecht
Find the Official Event Schedule here
(Check back as more events may be added)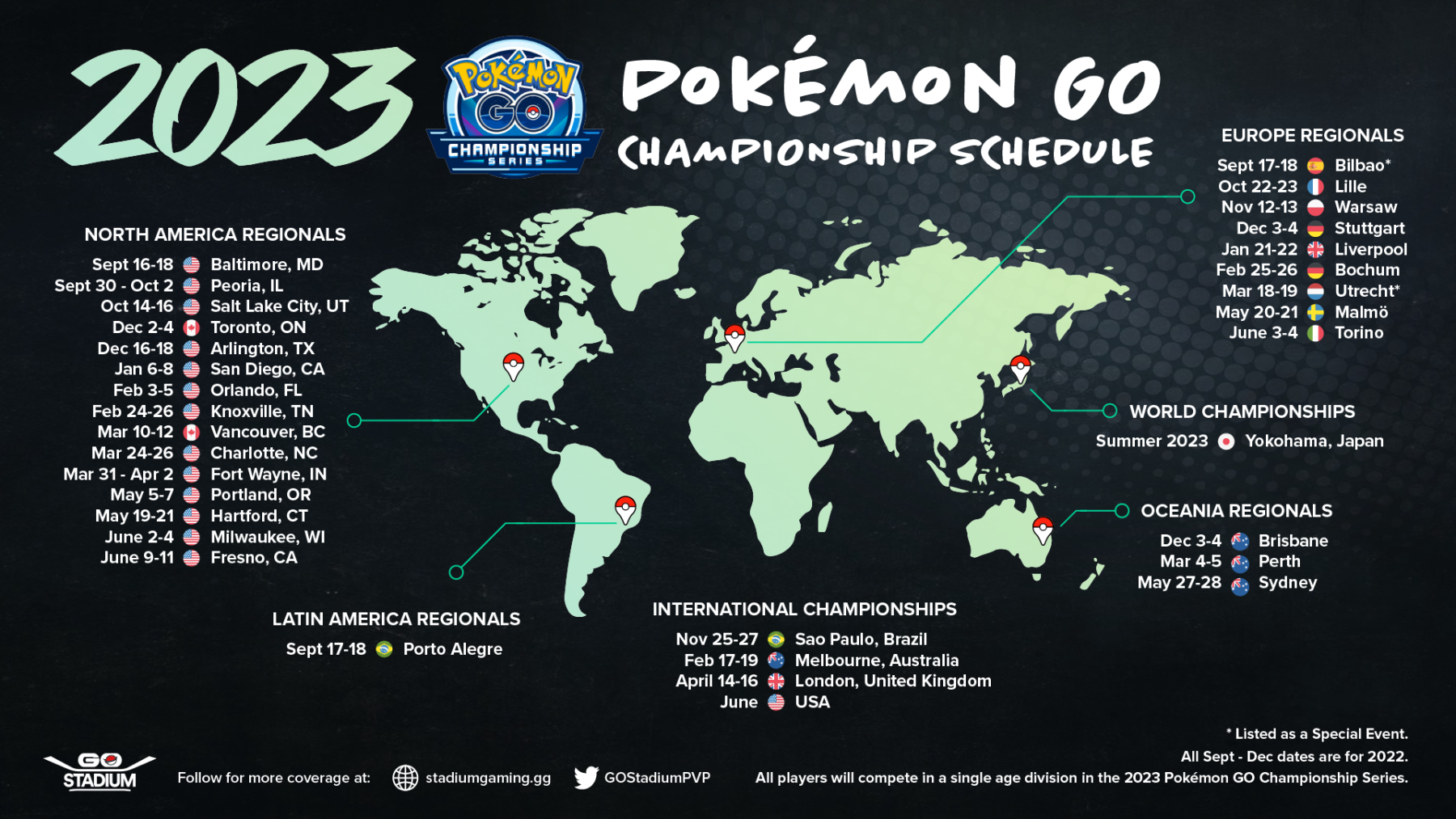 Click on the images below to access each Event Page where you can find links to the live stream and full bracket, watch the replay, examine event-specific usage stats, and review top-cut players and teams.