Safari Zone St Louis | Trainer Battle Showcase
RamblingRabbit
8 months ago
GO Stadium will be attending Safari Zone Saint Louis and will be hosting Trainer Battle Showcases on both Saturday November 13 & Sunday November 14 for all trainers in Tower Grove Park.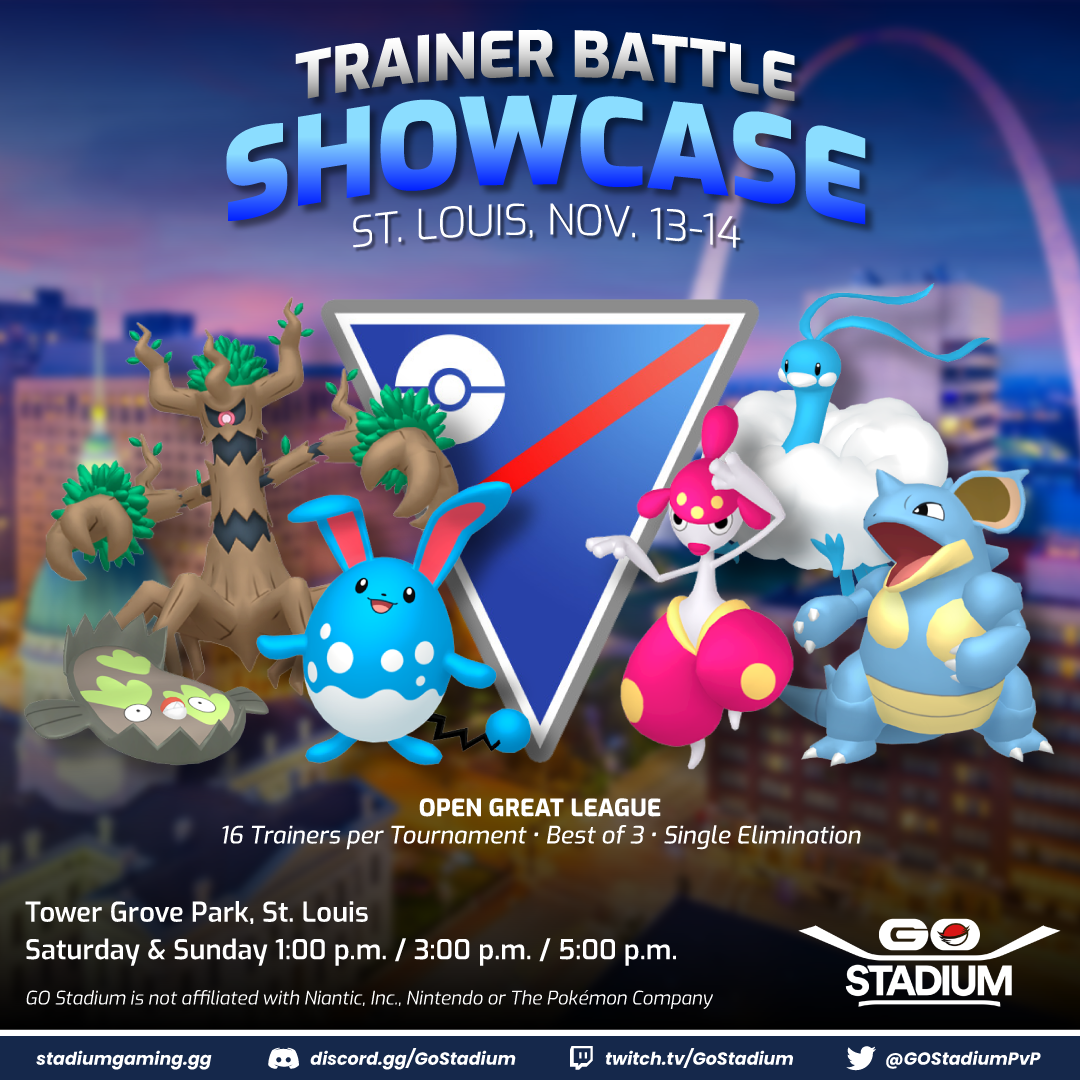 Location
Pokemon GO Safari Zone STL
Tower Grove Park St. Louis, MO
4257 Northeast Dr, St. Louis, MO 63110
The Showcases will be happening at the Team Lounges nearest the East Entrance of the Event, see the map below.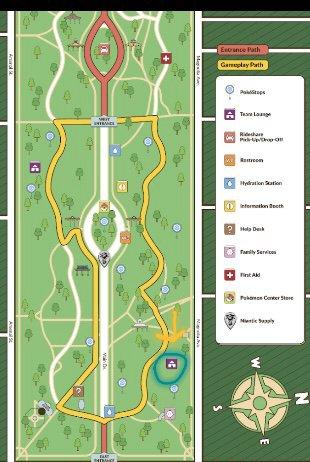 Time
There will be Trainer Battle Showcases happening throughout the day on Saturday 11/13 & Sunday 11/14 in conjunction with Safari Zone Saint Louis. Times for the showcase will be:
Saturday 1:00 PM
Saturday 3:00 PM
Saturday 5:00 PM
Sunday 1:00 PM
Sunday 3:00 PM
Sunday 5:00 PM
Eligible Participants
Trainers who are in attendance at Tower Grove Park will be able to walk up to the GO Stadium Showcase, a ticket for Safari Zone Saint Louis is not required.
Signups will happen directly before each Showcase is set to begin on a first come, first serve basis.
Format
Each showcase will be open to the first 16 Participants who sign up in each timeframe.
Trainers will compete in the Great League (cp-1500) with no duplicate Pokémon; the exception is for Regional/Typing Variants. For example, Kanto Muk and Alolan Muk are allowed on the same team since they do not share their typing but two Skarmory are not permitted on the same team.
Trainers will bring (3) Pokemon to battle & each time a new battle is about to take place they will have the opportunity to change Pokémon.
Trainers will compete in a series of best of 3 single elimination Trainer Battles where the winner will be crowned Champion of the Showcase.
Each Round should last no longer than 20 Minutes.
Check in will begin ~15 Minutes Piror to each tournament's start. Only the first 16 People who sign up at each event will be able to play.
In the event that a round ends earlier than expected and both competitors of the upcoming round are ready, that round will begin.
Team Building
If you would like to learn more about top teams in the Great League we suggest the following GO Stadium Article & Graphics:
These articles will give you an idea on teams that will work in Blind 3 Situations as well as strong counters to popular teams so you can use them not only in this Showcase, but also GO Battle League Season 9 & Beyond.
You can also use the GO Stadium PVP IV Rank Checker to determine how useful your Pokemon may be in Trainer Battles.
Disputes
In order to help in the case of extreme lag & possible disputes, we would ask that all Trainers record their screen during the battle.
Each pair of Trainers will be assigned a Tournament Manager who will be responsible for looking out for game changing lag. If an error occurs that is noticed by a Tournament Manager or is shown to a Tournament Manager by a competitor.
Lag must be significant according to our trained Tournament Managers in order for a rematch to be awarded.
Tournament Manager's ruling is final in the case of any dispute.
Challenge Us in the Park
If you see any of the GO Stadium (JRHonda121, ndunn7, RamblingRabbit or AlphaFeeb) team out in the park and you successfully challenge & defeat us in a battle you can win a small prize. Prizes will be awarded based on availability.
Prizes
Winners of each showcase will be awarded with a:
Pokemon Sleeping Buddy Plush

Pokemon TCG Card(s) Corresponding with the Winner's Plush

Their winning bracket to frame & show off

… and possibly more
There will be small participation prizes for all competitors. Prizes will be awarded based on availability.
For More Information & Content from GO Stadium
Follow us on Twitter
Follow us on Instagram
Follow us on Facebook
Join our Discord
Disclaimer
GO Stadium is not affiliated with Niantic, Pokemon GO or TPCi.