Atlanta Elite Four Challenge
ramblingrabbit
1 year ago
Atlanta Elite Four Challenge
Want to be the very Best? Like no one ever was? December Community Day Weekend the GO Stadium team will be hosting the #AtlantaEliteFourChallenge*!
Rules on How To Enter:
All Trainers** are invited to join.
You may take the challenge one time per day, per person.
Simply approach an Elite Four Member in the park.
On your first battle you'll be given a card to track your progress.
Once you successfully defeat the Elite Four & collect their respective stamps, you are eligible to challenge the Champion.

Where & When:
Saturday: Woodruff Park. Also visit to take part in Niantic's additional mini-event!
Woodruff Park (404) 546-6744 https://maps.app.goo.gl/mguCenpYinnV87Wc6
Sunday: Piedmont Park at the Active Oval Pavilion.
Piedmont Park (404) 875-7275 https://maps.app.goo.gl/P4pdSopakvxwTjbr9
Each of our Elite Four will be carrying a team of Six Pokemon with their Ace being one of the Community Day Pokemon Featured in the event! You will compete in the Great League in a Best of 3 match & you can earn the right to take on the champion, but only if you can take down all four of the Elite Four first! Their teams will all feature unique themes, so let's meet the Elite!


"Charm Your Way Through the Dark" against AlphaFeeb and face his duo of Ace Pokemon Umbreon & Sylveon
"Stadium's Evil Team Leader" JRHonda121 looks to stand tall with his Shadow Machamp
NHoff is our "Ground Mom" and will affectionately beat you with her Garchomp
AdibKhan, the creator of Project Grookey, will be going "Full Snake" with his Ace Pokemon Serperior.
And the champion of the Atlanta Region… Atlanta's Own Caleb Peng & his top trained Talonflame!
There will be prizes for all who enter while supplies last & the first five trainers to take down the Elite Four & Champion each day will win Grand Prizes including official Pokemon Plushies!
Meet The Trainer Club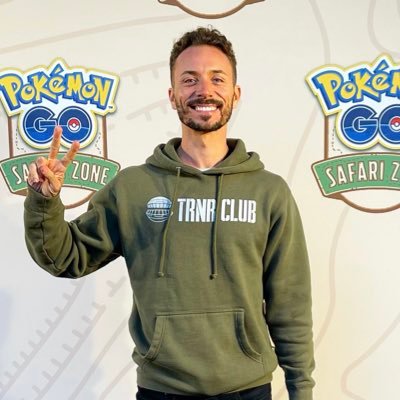 On Dec 18, 2021 The Trainer Club will be alongside GO Stadium & Caleb Peng for a meetup. Check out The Trainer Club's Social Media for meetup information. [Twitter | YouTube | Instagram]
Disclaimers
*All of the event will be outside, but due to the current global health crisis Social Distancing & Wearing Masks are encouraged at all times.
The Elite Four, Champion & Stadium Gaming Staff will be wearing masks and have been vaccinated against the COVID-19 Virus, and if you are medically eligible, we strongly suggest you do the same.
**You must be Level 10 in order to participate in Trainer Battles in Pokemon GO, you must use your own account to take the challenge.