Updated: Sep 12, 2020
Twenty four of the top players in the world will battle it out in two distinct draft formats—a classic snake draft with two ban rounds and an auction draft—for Ultimate Showdown 2020.
MEET THE GROUPS: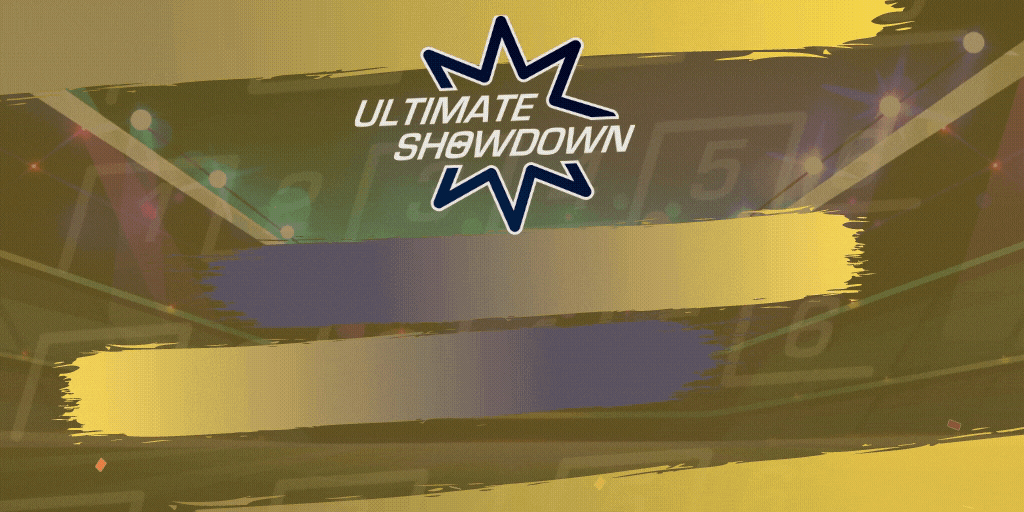 CalebPeng: GO Stadium Elite Coach, Silph Rank #35 Worldwide
McalAIA: Silph Rank #14 Worldwide
FranciscoISCO89: Silph Rank #21 Worldwide
MephisfloAMD: 2020 Silph EU Continentals Champion, Silph Rank #42 Worldwide
Slaml: Silph Rank #43 Worldwide
Xtmin: Silph Rank #56 Worldwide
Angelino511: Silph Rank #1 Worldwide
HouseStark93: GO Stadium Elite Coach & Silph Rank #8 Worldwide
Cristozun: Silph Rank #17 Worldwide
Dobbyk9: Silph Rank #53 Worldwide
Panick23: Silph Rank #59 Worldwide
TheNut93: 2019 EU Ultimate Showdown Champion, Silph Rank #12
vaNNiii: Silph Rank #6
Limonlime94: Silph Rank #19
Toshi9227: GOStadium Elite Coach, Silph Rank # 22
HoldinMcNuggets: Silph Rank # 27
Savageboi69420: Silph Rank # 48
ValorAsh: 2019 Philly Ultimate Showdown Champion, GOStadium Elite Coach
CCOFTW: Silph Rank #3 Worldwide
Doonebug97: Silph Rank #7 Worldwide
Ramberto777: Silph Rank #11 Worldwide
Only Aggas: Silph Rank # 45 Worldwide
JetSen1: Silph Rank #46 Worldwide
SpeediestChief2: Silph 2020 Worlds Champion
GROUP STAGE
Four groups of six players will be randomly seeded. Each group will hold a classic snake draft with two ban rounds, one prior to Round 1 and the other between Rounds 3 and 4. Matches will consist of 3 games and be played in a round-robin style. Game ties are allowed. Match wins (i.e. 3-0 or 2-1) will yield 3 group points and match ties will yield 1 group point to both players. The top two players from each group by group points will advance to the Championship Stage.
CHAMPIONSHIP STAGE
Eight players will take part in an auction draft. Each player will have a budget of 200 pokécoins for bid placements. The nomination order will be randomized. Players will alternate nominating a Pokémon and then interested players will place public bids and counter bids until all teams have been filled. Players will then be seeded based on group finish in a double elimination bracket.
SCHEDULES
All drafts will be live with the exact times to be determined based on the availability of the players. Pick time limits will apply to ensure drafts are completed in a reasonable time. Snake drafts for the Group Stage will be held on 9/12 or 9/13, and the auction draft will be held on 9/19. All Group Stage matches will be played off-stream from 9/13 through 9/17 with all recorded matches to be uploaded and featured on a later GO Stadium recap stream. LIVE STREAM SCHEDULE
September 18: Group A & B Elimination
September 22: Group C & D Elimination
September 25: Finals Auction Draft
September 26: Ultimate Finals
All streams will be on the GOStadium Twitch Channel, exact times to be announced.
GROUP STAGE TIEBREAKERS
If two or more players are tied in group points when considering advancement, the following tiebreakers will be applied in order:
winner of the head-to-head matchup(s);

most game wins across matches amongst the tied players; then

most game wins across all group matches.
If two players still remain tied, then they will face off in a sudden death game to determine advancement.